Contra
Contra is a community folk dance, similar to ceilidh but with roots in North America. We love dancing contra, and playing for contra dance events. In the past few of years, we've played for community dance events in Cambridge and Bristol, and for contra workshops at IVFDF student folk dance festival.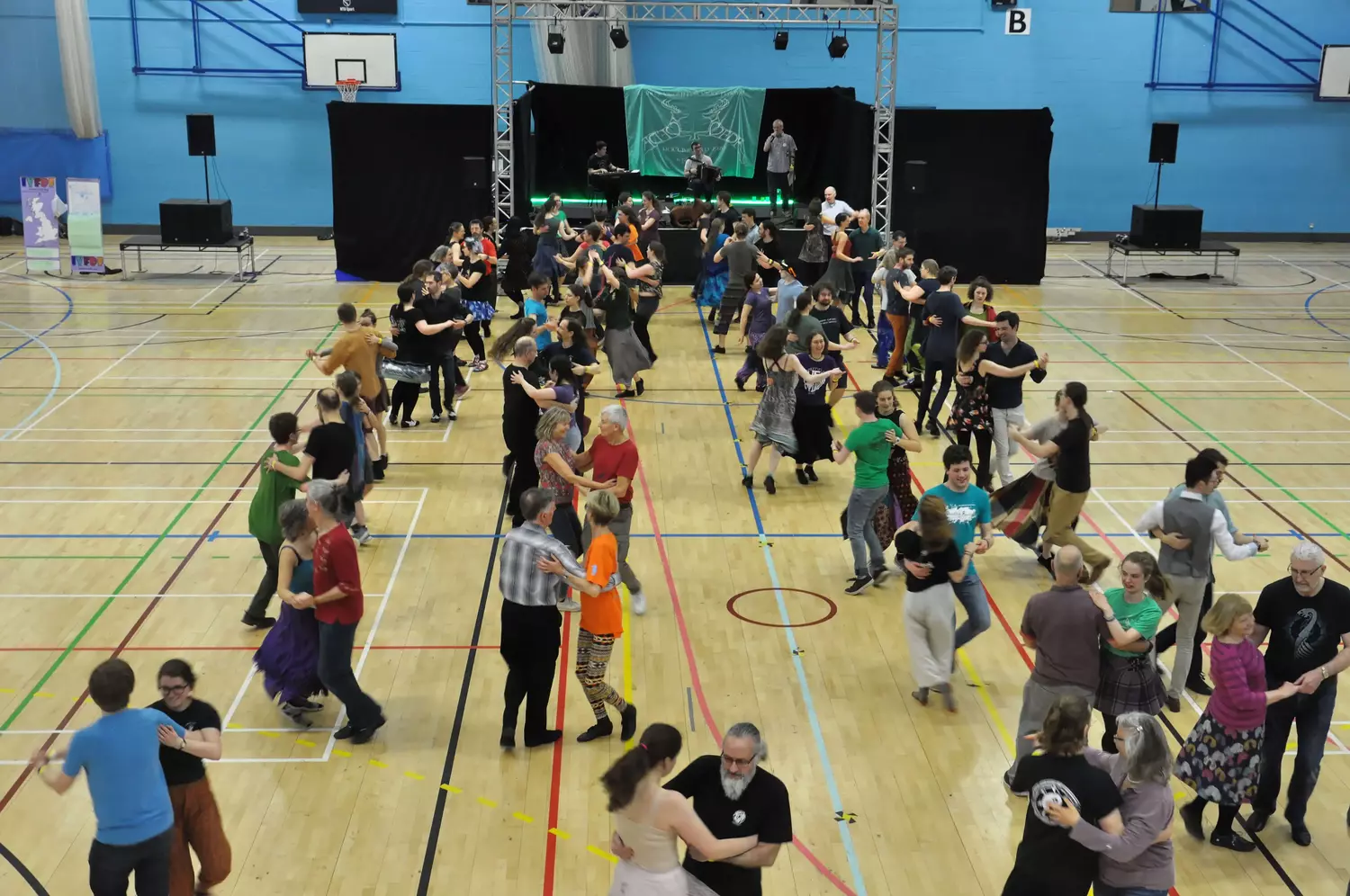 We enjoy contra so much that we help organise Contrabridge, a monthly series of contra dances in central Cambridge. We can be found dancing and running sound at most events, and occasionally playing. Here's a video from one of the very first Contrabridge events, with us playing with guest musician Matt Cudby, and calling from Adam Hughes.
If you enjoy our contra style but are looking for a bigger band, check out our other band Trip Hazard, where we are joined by fantastic dance musician Colm Sheppard on bodhrán (drum), and multi-instrumentalist Robin Fairey on various wind instruments.
Want to book us for your contra dance event? Get in touch to discuss your needs.
Events
Upcoming public events
Past public events