What is a ceilidh?
Ceilidh originally means an Irish or Scottish gathering. It has evolved into a lively and fun style of folk dancing accompanied by live music. The dances are simple and easy to learn, and suitable for all ages and abilities.
Before each dance, our expert caller explains and walks through the dance, and they continue calling throughout the dance until everyone feels confident.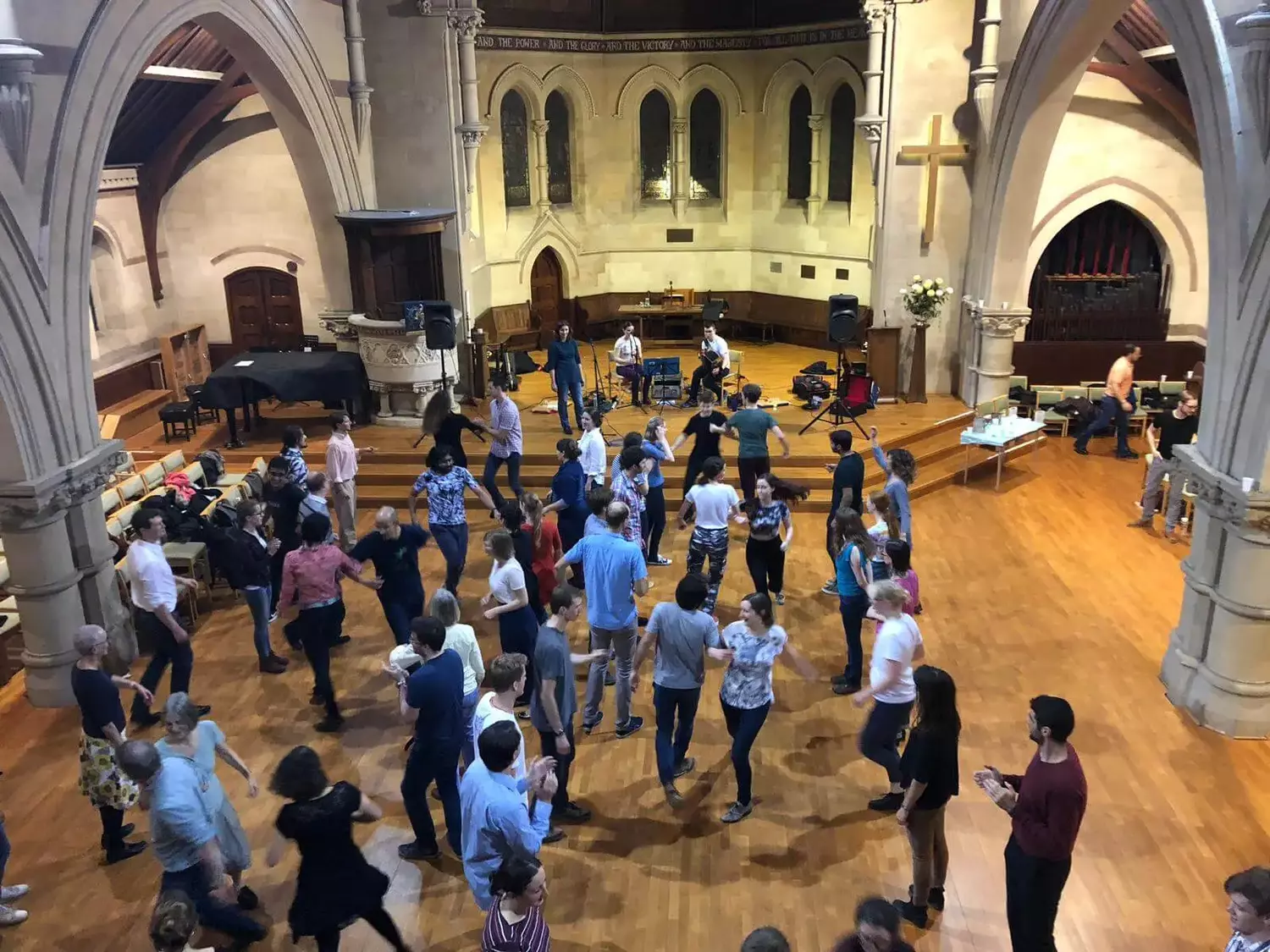 We will happily play weddings, civil celebrations, birthdays, charity events, no-reason-dances, parties, regular dance series, and any other occasion that you might consider warrants a dance!
In the past couple of years, we've played at ceilidhs for weddings, student events at various Cambridge colleges, birthday parties, anniversaries, Burns' night celebrations, dance societies and may balls.
We usually recommend planning for around 2 hours of dancing with a break in the middle, but we can adapt to suit your needs. We come with our own sound equipment, and just require a roof and mains power to play, and a safe flat dance floor filled with enthusiastic dancers for us to play to!
While ceilidh dances traditionally have roles for men and women, we aim to be as inclusive as possible and prefer to work with callers who don't use gendered terms. Most dances can be adapted to meet a wide variety of accessibility needs, let us know when booking if you have any particular concerns.
Ready to plan your next ceilidh? Get in touch to discuss your needs.
Public events
Most of the ceilidhs we play for are private events, but a few events are open to the general public.